Chuck Jones: Space Cop of the Future
A downloadable game for Windows
You play as Detective Chuck Jones (no relation to the animator of the same name), a rough and tumble LA cop in the year 1976. While involved in a high-speed chase you have a car accident and are heavily wounded. To avoid death you are cryogenically frozen, many years in the future you are unfrozen and must track down and apprehend a dangerous criminal in a strange time by flying around the galaxy in your rocket powered El Camino, meeting interesting characters, solving puzzles and listening to a Funky 1970s soundtrack. Chuck Jones: Space Cop of the Future is styled after classic DOS adventure games, and even runs on DOS.

For those who wish to run the game on DOS hardware you will need: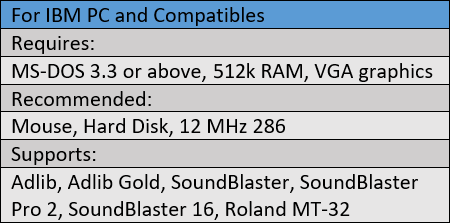 Comments
Log in with itch.io to leave a comment.
Nice teasing demo. When is the full release coming?

Thanks for the great video! Full game should be out in a few months